Routers, Firewalls
&

WiFi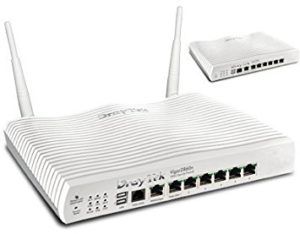 DrayTek Corp. was established in 1997, bringing together some of the leading minds in the emerging Broadband and Data communications industries. DrayTek's product lines range from enterprise-level Firewall Security, VPN facilities for Teleworking and branch-linking, versatile xDSL CPE such as USB ADSL modems, ADSL routers, routers with Wireless LAN (WLAN) featuring the latest technologies, VoIP-built-in ADSL routers, routers with ISDN backup, ISDN routers and ISDN Terminal adaptors. DrayTek's innovative VPN solutions have enabled teleworkers and branch offices to create virtual links, providing cost savings, flexibility and great effectiveness.
DrayTek have once again been awarded the PC Pro Excellence award for 2014.  At a dinner and ceremony in London on 16th October, PC Pro's editorial team presented the trophy to DrayTek as winner of the "Best Wireless Router Brand". Users rate their vendors on the various criteria and DrayTek came out on top, above all other vendors with a total rating of 91%. PC Pro's noted survey respondents' great praise for DrayTek products, in addition to the actual ratings.
Small businesses can be very relaxed on security to make things easier for staff,
But did you know that as a business owner you are held responsible should someone surf pages that are against UK law? Many IT companies seem to ignore this factor and leave things open, we here at Posix have your best interests at heart and want to help you secure everything down without causing problems don't leave yourself open.